2023 Financial Assistance
We are very happy to share that financial assistance is available for eligible youth interested in Tennis Moncton programs. We strive to see that everyone can have the opportunity to enjoy playing tennis.
---
---
Canadian Tire Jumpstart is a well-known national assistance program for youth, promoting sport and physical activity opportunities You can apply online for support at the link below:
https://jumpstart.canadiantire.ca/pages/individual-child-grants
---
MyRap
MyRap is the Moncton Youth Recreation Assistance Program, funded by the City and groups such as the Moncton Wildcats. Moncton prefers you try Jumpstart first but they may consider applications without going through the Jumpstart process. We encourage you not to hesitate to apply to MyRap
You can download and complete an application for the MyRap program at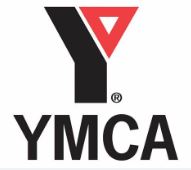 KidSport NB
KidSport provides grants to kids from families facing financial barriers so they can participate in registered sport programs and experience the lifelong benefits of a season of sport. KidSport New Brunswick provides grants of up to $400 per eligible kid, per year (January 1st - December 31st) towards sport registration fees. If the child needs equipment, they will make a referral to a partner agency. Grants are intended to be used for sport registration fees; travel and competitions are not eligible for funding. NOTE: This year, newcomers to Canada may not have to meet all the financial eligibility requirements.
You can download and complete an application for the KidSport program at
---
CONTRIBUTION / DONATIONS
WOULD YOU LIKE TO CONTRIBUTE to making Tennis Moncton offerings more accessible to everyone?
Tennis Moncton is not a registered charity but will accept your donation to provide assistance to those seeking to play tennis. For more information
NOTE: If you are not approved for either of the above programs due to special circumstances, feel free to contact Tennis Moncton to discuss at
president.tennismoncton@gmail.com
---